The Dialogue
Formate of our Dialogue

We created a networking model with a twist to meet the need for an exclusive networking platform that can be tailored to individual requirements: Our model encourages dialogue in four ways:

· One-to-one meetings in the exclusive networking club: the dialogue

· interactive sessions & small group meetings

· roundtables that get the audience involved

· brief industry insights/ case studies


Our preparation of themes is key to creating a dynamic cocktail of fixed and flexible modules that facilitate effective and exlusive networking in an informal environment.

Membership at Dialogue Capital

On top of our events, Dialogue Capital also offers corporate membership to decision makers (investors, lenders, developers, government representatives).
Joining is simple. Just send us an email to: info@dialoguecapital.com and we will provide more information about benefits and how to sign up.

Some of our Members include:


The World Bank Group
The World Bank Group plays a key role in the global effort to end extreme poverty and boost shared prosperity. It consists of five institutions: the International Bank for Reconstruction and Development (IBRD) and the International Development Association (IDA), ; the International Finance Corporation (IFC); the Multilateral Investment Guarantee Agency (MIGA); and the International Centre for Settlement of Investment Disputes (ICSID). Working together in more than 100 countries, these institutions provide financing, advice and other solutions that enable countries to adress the most urgent challenges of development.
For more information, please visit www.worldbank.org, www.miga.org, and www.ifc.org.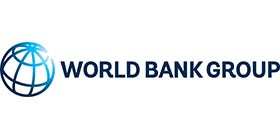 ...and many others.